event calendar
BAMS General Meeting
Shannon Nix: Molding Human History
UC Berkeley, 338 Koshland Hall
Thursday, March 20, 2014| 7:30 — 9:30 pm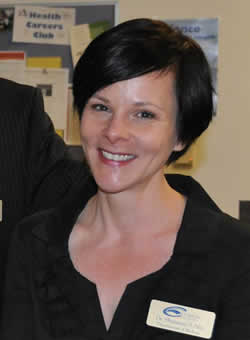 Shannon Nix presents "Molding Human History: The biology, evidence, and speculation behind mycotoxicoses." Mycotoxins are poisonous secondary metabolites produced by fungi. Under favorable conditions microfungi or molds can proliferate and these toxic compounds can contaminate food and feed crops. If food contaminated with mycotoxins is ingested by humans or animals, severe and occasionally fatal toxicoses of the liver, digestive tract, or kidneys can result. This talk will discuss the biology and history of some of the most potent and important mycotoxins produced by molds.
Nix is an associate professor at Clarion University of Pennsylvania specializing in mycology and microbial ecology. Shannon's interest in all things fungi was first cultivated as an undergrad at the State University of New York College of Environmental Science and Forestry (SUNY ESF) in Syracuse, NY. There, she developed a keen interest and passion for the fifth kingdom, receiving training in taxonomy, identification and ecology of micro and macro-fungi by several distinguished mycologists. After receiving her B.S. in Environmental and Forest Biology, Shannon headed for New Jersey and worked as an environmental microbiologist.
Shannon eventually returned to academia to pursue her passion and work with Dr. John Dighton author and professor of fungal ecology at Rutgers University. During this time Shannon was awarded a Fulbright Fellowship and spent a year abroad studying micro-fungi at the Agricultural University of Norway. Shannon also did a 2 year post-doc at the University of Georgia (UGA) investigating yeast community structure and dynamics in agricultural systems.
Doors open at 7:30. Meeting starts promptly at 8:00.
BAMS General Meeting
Sara Branco: Understanding fungal diversity from a population perspective
UC Berkeley, 338 Koshland Hall
Tuesday, April 15, 2014| 7:30 — 9:30 pm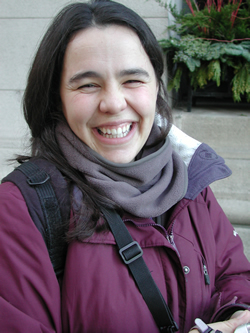 Fungi are hyperdiverse organisms that assemble in dynamic and complex communities and details on individual species are crucial for understanding such complicated assemblages. Studying fungal populations allows understanding how specific species live in nature, which is crucial for a full appreciation of fungal diversity. Populations can tell us about how and why species are distributed across the landscape and whether specific environments act to differentiate populations by imprinting genetic diversity. Ultimately, population-level studies shed light on the processes involved in the formation of new species.
Branco studies populations of Suillus brevipes, an ectomycorrhizal fungus associated with pine trees. She uses whole genomes of S. brevipes individuals across North America to assess 1) whether there are different populations of the species across the continent, 2) how genetically different potential populations are, and 3) if local environments are related to genetic differentiation. Results from her study will contribute not only for a better appreciation for the ecology and evolution of S. brevipes, but more importantly, will inform on the way ectomycorrhizal fungal species occur and evolve in their natural environments.
Sara is a postdoctoral researcher at the University of California, Berkeley. She fell in love with fungi at age 16 and has been studying fungi ever since. She is interested in fungal diversity, ecology and evolution and has studied fungal communities both in Europe and the US and more recently started a focusing on the population genomics of Suillus brevipes.
Doors open at 7:30. Meeting starts promptly at 8:00.