event calendar
Sycamore Grove Mushroom Foray
Sunday, February 1, 2015 | 1:00 – 4:00 pm
Sycamore Grove/Veterans Park | Livermore, California
Join ranger Amy Wolitzer and BAMS' Debbie Veiss for the annual Mushroom Madness event at 1:00 pm. Meet at Sycamore Grove/Veterans Park 5211 Arroyo Rd, Livermore, CA 94550. Follow this link to see a report on our 2011 event. For more information, contact Debbie Viess at 510.430.9353.
BAMS General Meeting
Dennis Desjardin: A New Field Guide to California Mushrooms
UC Berkeley, 338 Koshland Hall
Thursday, February 19, 2015| 7:30 — 9:30 pm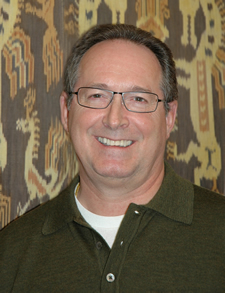 Dr. Dennis Desjardin, Professor of Biology, San Francisco State University, presents: "A new field guide to California Mushrooms". Dennis is lead author on an all-color field guide that treats over 1,100 species of CA mushrooms, with complete descriptions of 650 species, and over 750 color photographs. It is published by Timber Press in large format (8.5" x 11"), hardcover, about 580 pages. He will present what the field guide is all about, how decisions were made on what to include, and the melding of nomenclature and taxonomy, morphology and phylogeny, and the problems encountered when writing such a tome. He will show plenty of beautiful photographs presenting a sampling of species covered in the book.
Desjardin received a Master's Degree from San Francisco State University studying with Dr. Harry D. Thiers, and a PhD from the University of Tennessee under the guidance of Dr. Ronald H. Petersen. He also had the privilege of being trained by Drs. Alexander H. Smith, Rolf Singer, Meinhard Moser and Egon Horak. He has published over 125 scientific papers on the taxonomy and evolution of mushroom-forming fungi in which he described 225 new species and 7 new genera. He is co-author of the field guide Mushrooms of Hawai'i (Ten Speed Press, 2002). He has active research projects in the Hawaiian Islands, Micronesia, Thailand, Malaysia, Indonesia, Brazil, and the African islands of São Tome and Principe, funded by grants from the National Science Foundation. A recent interest is in the origin and evolution of bioluminescent fungi. Born and raised in Crescent City, California, he has been collecting and studying California mushrooms for 60 years.
Doors open at 7:30. Meeting starts promptly at 8:00.