event calendar
9th Annual Point Reyes Fungus Fair
Bear Valley Visitor Center | January 4-5, 2014
Please join us for mushroom collecting on Saturday, January 4. Meet at 10:00 am in the Bear Valley Visitor Center parking lot. Bring your collections to the Red Barn at 1:00 pm or later. For more information on what to bring, follow this link... The fair will be held on Sunday, with lectures, displays and mushroom tables, starting at 10:00 am at the Visitor Center. For more information, contact David Rust by email or call 510.468.5014.
Additional information
can be found here...
and
at the PRNS website
.
BAMS General Meeting
Tom Volk
UC Berkeley, 338 Koshland Hall
Thursday, January 16, 2014| 7:30 — 9:30 pm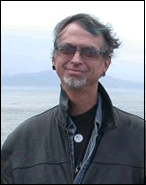 Dr. Tom Volk is a Professor of Biology at the University of Wisconsin-La Crosse. He teaches courses on Mycology, Medical Mycology, Plant-Microbe Interactions, Food & Industrial Mycology, Advanced Mycology, Organismal Biology and Latin & Greek for Scientists. Tom Volk's Fungi website has a popular "Fungus of the Month" feature, and an extensive introduction to the Kingdom Fungi. Besides dabbling in mushroom cultivation, Tom has worked on the genera Morchella (morels), Cantharellus (chanterelles), Hydnellum (a tooth fungus), Armillaria (honey mushrooms) and Laetiporus (chicken of the woods, or sulfur shelf), as well as several medical mycology projects, prairie mycorrhizae, mycoprospecting, and fungi involved in coal formation. He also has conducted fungal biodiversity studies in Wisconsin, Minnesota, Alaska, and Israel. Having lectured in 36 states so far, Tom is a popular speaker at many amateur and professional mycological events throughout North America, including many NAMA and NEMF forays.
All California Club Foray
January 24-26, 2014 | Albion, California
The Sixth Biannual All California Club Foray (ACCF) will be held in January 2014. Chief mycologist, Dr. Terry Henkel, and two of his grad students will assist with taxonomy. This event includes catered meals, comfy lodging, and mushroom hunts in the bountiful Jackson Demonstration State Forest near Mendocino. This foray is open to any current member of a California mushroom club and NAMA members. Registration is now open. To learn more about this foray and to register, follow this link...