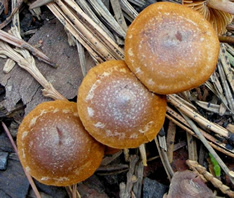 Here's one of the mushrooms that grows in burned areas, collected by Ron Pastorino. To learn more, follow this link...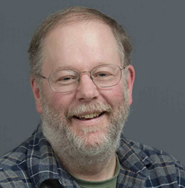 Dr. Tom Bruns presents "Roles of Fungi in Forest Ecosystems". Doors open at 7:30. Meeting starts at 8:00. To see more about Bruns' talk, follow this link...

Further Reflections on Amanita muscaria as an Edible Species

A Partnership for Science
The North American Mycoflora Project organizational meeting was held in New Haven, Connecticut, July 14-15, 2012. See 16 video presentations from the meeting. See the great group photo. Read more...
The Bay Area Mycological Society (BAMS), established in 2006, is dedicated to the art and science of mushrooms. We hold our meetings at UC Berkeley. We hold local and long distance forays, participate in the Yosemite National Park Fungal Survey, and organize the Point Reyes Fungus Fairs and All California Club Forays.
We are affiliated with the North American Mycological Association. We host a lively online discussion group. Our members range from beginners to professionals in the field. We believe that everyone wants to learn, and has ideas to share. Join us.
---
We are constantly experimenting with background image for this page and the photo gallery. This photo was taken in the river bottom at the base of Folsom Dam.