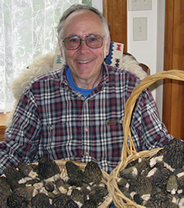 Registration is FULL for our bi-annual mushroom extravaganza! Michael Beug will be our chief mycologist. To learn more, follow this link...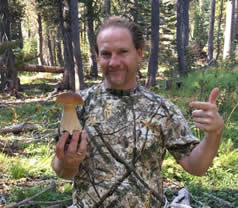 Kingman Bond-Graham presents: Hunting by Habitat; what, when, where, and how to look for mushrooms in Northern California. . To learn more, follow this link...

New White Paper: strategies to reduce risks
and expand appreciation of foraged wild mushrooms
A new paper aimed at reducing mushroom poisonings and increasing education about edible foraged mushrooms has been published on the website of the North American Mycological Association. BAMS May speaker Anna Bazzicalupo, and her mentor at the University of British Columbia, Dr. Mary Berbee, are the lead authors.
Poisonings by mushrooms in the Pacific Northwest (USA) and British Columbia (Canada) will likely increase because of rising interest in foraging for wild food. Among these, serious poisonings may also increase because the non-native death cap mushroom Amanita phalloides is spreading in our cities, parks and orchards. In this paper, we outline goals for the development and dissemination of information on edible and poisonous mushrooms for healthcare professionals and the general public. To improve on the miniscule 5% of mushrooms identified following calls to poison centers, clear procedures for front-line workers should be developed and implemented so that samples of ingested and potentially poisonous mushrooms are routinely and rapidly conveyed to mycological experts for identification. Through collaboration with mushroom clubs, we recommend expanding training in identification. In consultation with regional governments, voluntary certification programs to help consumers recognize high quality in retailed foraged mushrooms should be developed.
To read the full paper,
follow this link...
All California Club Foray 2018
January 19-21, 2018 | Albion, CA
Mushroomers from all over the West will be gathering for the eighth biannual All California Club Foray January 19-21, 2018 at the Albion Field Station in Mendocino County. Dr. Michael Beug, lead author of Ascomycete Fungi of North America, will be our mycologist. This event is geared to those with an interest in mushroom taxonomy, but is open to all serious self-motivated mushroomers from California mushroom clubs and all NAMA members. Registration is now open!
Further Reflections on Amanita muscaria as an Edible Species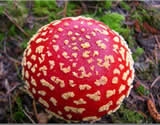 Here is a thoughtful response to the current push to eat Amanita muscaria, along with a history of its treatment in field guides, its toxins, and warnings about edibility. To read the article, follow this link...
This article first appeared in Mushroom The Journal, Issue 110, Fall 2011 - Winter 2012, p. 42. Click here to view the article on Mushroom, The Journal of Wild Mushrooming, written by Debbie Viess.

A Partnership for Science
The North American Mycoflora Project organizational meeting was held in New Haven, Connecticut, July 14-15, 2012. See 16 video presentations from the meeting. See the great group photo. Read more...
---
The Bay Area Mycological Society (BAMS), established in 2006, is dedicated to the art and science of mushrooms. We hold our meetings at UC Berkeley. We hold local and long distance forays, participate in the Yosemite National Park Fungal Survey, and organize the Point Reyes Fungus Fairs and All California Club Forays.
We are affiliated with the North American Mycological Association. We host a lively online discussion group. Our members range from beginners to professionals in the field. We believe that everyone wants to learn, and has ideas to share. Join us.
---